A Guide to the Museum
ˇPermanent Exhibit
 >Room1
 >Room2
 >Room3
 >Room4
 >Room5
ˇChildren's Exhibit
ˇLibrary


A Guide to Old Battlefields and Other Museums
ˇAddress
ˇMap
 >Northern part.
 >Central part.
 >Southern part.
 >islands.


Messages from Visitors

Permanent Exhibit
Room

5 ∈

Okinawa, Keystone of the Pacific

∷

<![if !vml]>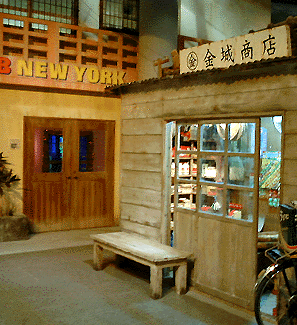 <![endif]>Shows life in the postwar refugee camps, the 27-year U.S Military Occupation, the reversion movement, and Okinawa's struggle for peace.
Okinawa∏s postwar history began in the refugee camps in 1945. A few years later, as the Cold War tensions rose between the U.S. and the Soviet, Okinawa was turned into a vast military base complex. Land was confiscated, and people were oppressed. Their resentment found vent in the sweeping, island-wide movement for reversion. Even now, after the Cold War ended, regional or ethnic violence continue to occur in many parts of the world. The lessons of the Battle of Okinawa will be dispatched to every corner of the world through the Cornerstone of Peace.