A Guide to the Museum
ˇPermanent Exhibit
 >Room1
 >Room2
 >Room3
 >Room4
 >Room5
ˇChildren's Exhibit
ˇLibrary


A Guide to Old Battlefields and Other Museums
ˇAddress
ˇMap
 >Northern part.
 >Central part.
 >Southern part.
 >islands.


Messages from Visitors

Permanent Exhibit
Room

4 ∈

Personal Testimonies

∷

<![if !vml]>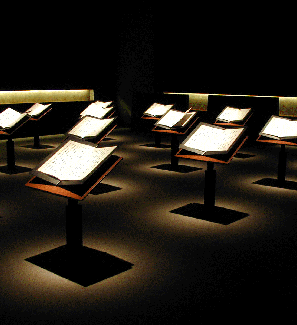 <![endif]>Personal Testimonies of the Battle of Okinawa are preserved in print and video recordings.
There remains little material evidence to tell what actually befell the civilian victims during the Battle. Only persons who could tell the truth on behalf of those residents who died against their will are the survivors on the Battle, whose minds had long been closed to others because of their tormenting memories of the war, gradually started to talk about their experiences in order that their testimonies may be passed on to the future generations. These testimonies speak the very truth of history.