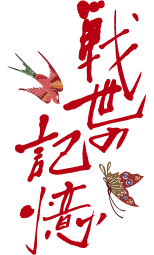 "A War in which I Participated as a Child Soldier" – Tragedy of Many Young People Losing Their Lives –
"A War in which I Participated as a Child Soldier"
– Tragedy of Many Young People Losing Their Lives –

Yasuharu Agarie (41東江康治)
Date of birth: September 10, 1928
At the time: 16-year-old middle school student

○ Accompanied the Japanese forces as a member of the Blood and Iron Imperial Corps in the year of my graduation from middle school but without holding a graduation ceremony; collected intelligence on the enemy as a 15- to 16-year-old child soldier who had not reached conscription age yet.
Around April 13, American soldiers who landed on Kadena approached Nago in northern Okinawa. There spread rumors that a reconnaissance squad of American soldiers would come to the mountains to steal information about the Japanese forces.
As a reconnaissance squad, we also had been collecting information, but one day, it became late before we returned, so we asked to be allowed to stay overnight at a civilian evacuation hut. There, I heard that "three American soldiers come up to around here every day." Therefore, I thought of shooting those American soldiers and take away their weapons. At the time, we were on the defensive, and child soldiers had their weapons taken away by the American soldiers here and there. So, we waited for the American reconnaissance squad, hoping to take away their weapons, bring them back with us, and "raise our spirits."
After a while, we noticed each other when an American soldier was kicking a snake with his foot. Firing began, and three of them fell, while three of us, including myself, got shot. Upon hearing the gun shots, the Americans sent reinforcements; two of my fellow soldiers were shot by them. Fortunately, I was rescued by another person and taken to a local resident's evacuation hut nearby. They placed grass and tree branches over me and let me sleep. I was moribund. The American soldiers who arrived as reinforcement reportedly took back the fallen soldiers.
Before long, we moved to another hut. When I examined where I was wounded, the bullet had hit my right nipple and penetrated my back. My fellow soldiers somehow performed first aid and took me back to my unit.

○ We were staying at a field hospital, but evacuated again because the enemy was approaching
Because they said that all the wounded soldiers staying at the field hospital were in danger, those who could walk fled to northern Okinawa, while a few people and myself who were unable to walk got left behind.

○ While fleeing on our own, we joined another unit and managed to get back to my family
At that time, my father learned about my older brother who had gone to the United States before the war and was now working as an interpreter for the Americans. My father went down from the mountain where he had been hiding and explained to American soldiers, saying: "I am Seiyu's father." The Americans took him to my older brother, and they reunited for the first time in a number of years.
My older brother learned that I was wounded, so my father guided him along with other American soldiers to the mountain hut where I was staying. My brother persuaded us to come down the mountain, saying: "The US forces will soon begin a mopping-up campaign and start shooting at the mountains, so hurry up and come down." Other people decided to go down, but I refused, saying: "I have been fighting the US forces with my gun for the Japanese forces, so I do not want to become a prisoner." However, my brother was worried about me because I was wounded, so he convinced me to be treated as soon as possible, and I finally decided to go down from the mountain.

○ What I want to tell my children and grandchildren
I think that anyone who experienced a hard life through a war and got defeated in the war share this thought, but I feel that we should never let war break out again. No one benefits from a war. It only leaves tragedy in its path, with the lives of many young people being lost. To this day, every time I have had a chance, I have been calling on young people to protect peace and build a world that is free of wars.